Craft & Hobby
Gardeners Blog – May 2021
We've had quite the cold and wet start to May after a dry spell in late April. With flurries of snow and hail at times, we've worn our winter coats for much longer this year, but the weather has certainly helped the flowers to start blooming around the gardens here at Trentham!
Begin from the visitor centre bridge and take the one-way system around the lake. There's plenty to see on the lake and along the river, stop for a coffee and cake at the lakeside café and continue your walk down the woodland side of our lake. Towards the end of the lakeside walk, you will see the spectacular planting of our woodland meadows which are just starting to come into full bloom. Look out for our shuttlecock ferns which stand tall amongst the plants, curled at the top as their fronds begin to open.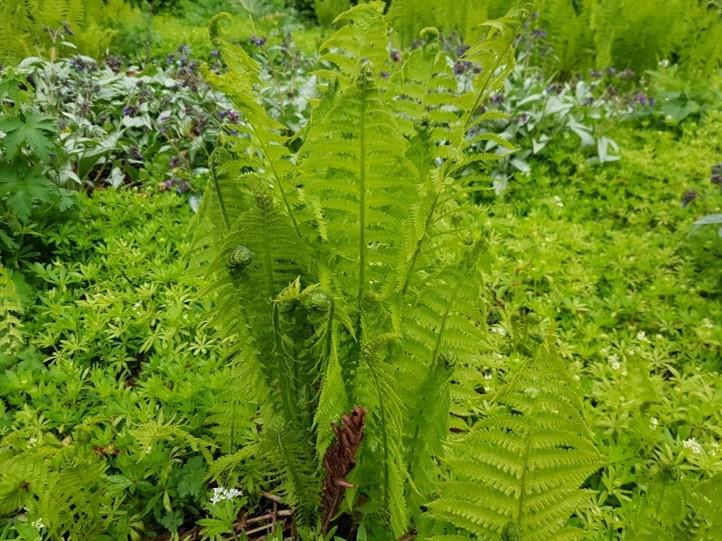 As you immerse yourself in the richness of the colours see if you can spot the whites and reds of the Lamprocapnos spectabilis or bleeding hearts as they are commonly known. They develop beautiful heart-shaped flowers which bob in the breeze on their outstretched stems.
Even in the rain Caltha palustris, commonly known as Marsh marigold, can brighten up your day. They are showing well and have come out on mass this year around the wet woodland area. They are a member of the buttercup family and thrive in wet ditches and marshy areas.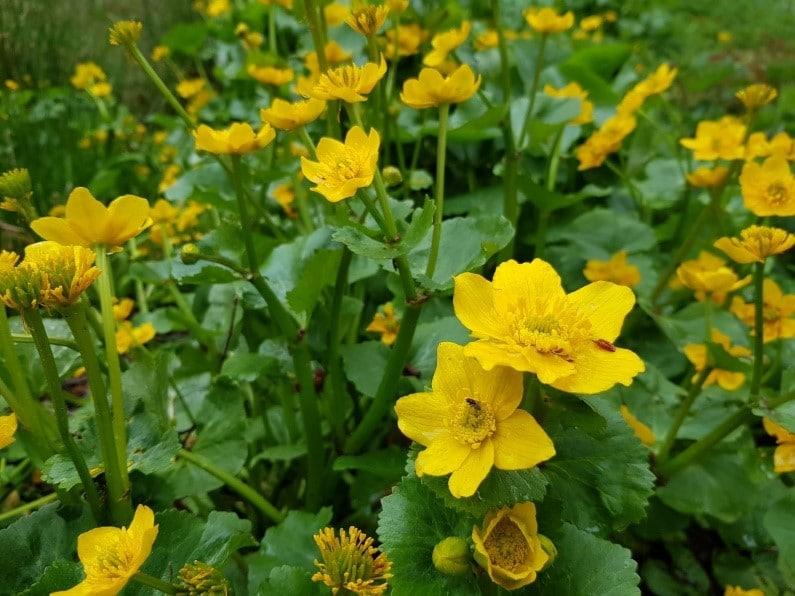 Lastly, as you leave the one-way system of the lakeside walk keep your eyes out for the stunning large flowers of Cornus 'Eddie's White Wonder', which is a beautiful flowering dogwood tree that is selected for both flowers and stunning autumn foliage colours.